Sunday January 20, 2019
Washington News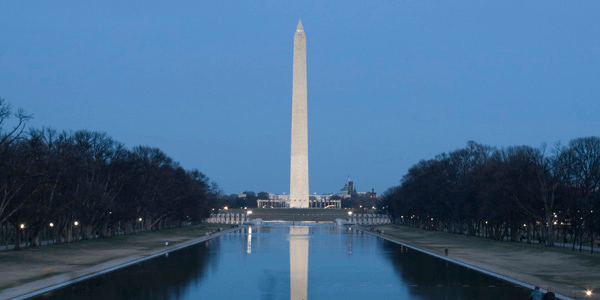 2018 Filing Season Starts January 29
The IRS announced on January 4 that it will be prepared to receive 2017 tax returns on January 29, 2018. Taxpayers may submit returns between that date and April 17, 2018.

The April date is delayed because April 15 is on a Sunday. In addition, Monday, April 16, 2018, is Emancipation Day in the District of Columbia. Because the last tax filing day must be on a normal business day, the actual due date this year is Tuesday, April 17, 2018.

One uncertainty for the filing season is the Tax Extenders Act of 2017. It was filed on December 20 by Senate Finance Committee Chairman Orrin Hatch (R-UT). The Tax Extenders Bill may permit 2017 deductions or credits for geothermal heat pumps, fuel cells and small wind turbines.

This is also the second year that employers, financial institutions and payroll service providers must adhere to early reporting requirements. They now generally must issue IRS Forms W-2 and W-3 by January 31, 2018. This early reporting requirement was created in the PATH Act by Congress to facilitate early filing by taxpayers.


Congress Returns to Budget Negotiations

In December 2017, Congress passed a continuing resolution to fund the government until January 19, 2018. After returning to Washington, members of both parties began negotiations over the budget year that ends September 30, 2018.

Some senators think that it will not be possible to complete the budget negotiations prior to January 19. It may be necessary to pass another a short-term continuing resolution. Sen. Richard Shelby (R-AL) suggested the negotiations have not "been settled" for the year. The short-term continuing resolution may last until the end of February.

Sen. Chuck Schumer (D-NY) spoke to media outlets on January 4. He stated that he has "some leverage to make sure that the middle class is protected." Schumer continued to explain that while the Senate used budget reconciliation to pass the Tax Cuts and Jobs Act in December, "they cannot use reconciliation [on this], so Democrats can be there like Horatio at the bridge."

Schumer was observing that the Republicans now have a narrow 51 to 49 majority and will require 60 votes for a budget bill. Therefore, a budget bill will be a bipartisan solution.

Senate Majority Leader Mitch McConnell (R-KY) also spoke to media outlets on January 4. He stated, "We are in intense talks about all these issues, obviously spending caps with a particular emphasis on meeting the needs of the Defense Department among my members. We need to take care of children's healthcare, Section 702 related to national security and a variety of other issues that either expire or need to be dealt with."

Editor's Note: The budget bills will be a primary subject of negotiation by both parties. House and Senate members will be running in primary elections by June, so they will attempt to resolve the budget issues prior to that time.


Published January 5, 2018
Previous Articles