Sunday January 20, 2019
Finances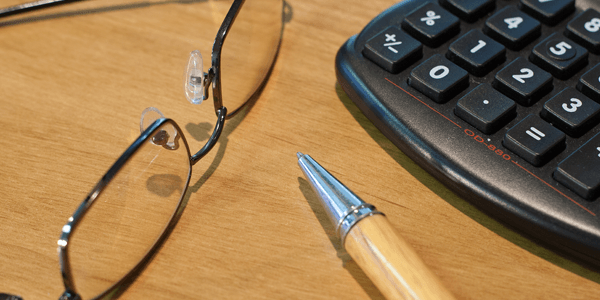 Sonic's Net Income Exceeded Expectations
Sonic Corp. (SONC) announced its first quarter results on Thursday, January 4. The drive-in restaurant chain celebrated better-than-expected earnings growth.

The company's revenue during the first quarter was $105.4 million, representing a slip of 18.6% year-over-year. Revenue last year was reported as $129.5 million.

"As expected, our first quarter same-store sales declined modestly versus prior year reflecting continued intense competitive pressure and unfavorable weather," said Sonic Corp. CEO Cliff Hudson. "Excluding the impact of weather, same-store sales were flat, indicating an improvement in underlying traffic trends."

Sonic reported net income rose 25% to $11.8 million, or $0.30 per share. In the same quarter last year, net income was $11.3 million, or $0.24 per share.

Sonic experienced a year-over-year growth in earnings of 4.8% for the quarter. Sonic also reported that same-store sales were flat when excluding the impact of weather, which reflects improvement from previous quarters. The company is projecting same store sales will grow up to 2% in 2018 and expects to open 70-80 franchise locations.

Sonic Corp. (SONC) shares ended the week at $28.03, up 2% for the week.


Rite Aid Reports Earnings

Rite Aid Corporation (RAD) reported quarterly earnings on Wednesday, January 3. The drugstore chain's continued decline in sales caused its shares to fall 5% in afterhours trading on Wednesday.

Rite Aid announced revenue for the third quarter was $5.35 billion. Last year, revenue in the same quarter was $5.67 billion, representing a 5.6% year-over-year decrease in revenue.

"The third quarter was a busy time for our team in preparing for and beginning the transfer of stores and related assets to Walgreens Boots Alliance," said Rite Aid CEO John Standley. "I would like to thank our entire Rite Aid team for their dedication and efforts in accomplishing this important business initiative for our company and our shareholders. To date, we have transferred 357 stores and have received approximately $715 million in proceeds, which we have used to pay down debt."

The company reported net income of $81 million, or $0.08 per share. Last year in the third quarter, Rite Aid's net income was $15 million, or $0.01 per share.

Rite Aid pharmacy services segment sales declined 12.2% year-over-year. Same store sales from continuing operations also saw a decline of 2.5%. The Pennsylvania-based company's shares have lost about 76% of their value this year. Rite Aid will continue to transfer ownership of the remaining stores in accordance with the asset purchase agreement to Walgreens Boots Alliance. The company plans to continue paying down debt with the proceeds of the asset sales.

Rite Aid Corporation (RAD) shares ended the week at $2.03, up 2% for the week.


Monsanto's Profits Grow

Monsanto Company (MON) announced results for its first quarter on Thursday, January 4. The agricultural biotechnology company's revenues increased on strong soybean demand.

The company reported that revenue increased marginally to $2.658 billion during the quarter, compared to last year's revenue of $2.650 billion. This fell short of estimates for revenue of $2.72 billion.

"Even with the Bayer combination on the horizon, our teams have maintained their focus on the business and our customers, and delivered solid first-quarter results," said Monsanto Chairman and CEO Hugh Grant. "As we look to the balance of the year, we continue to expect strong adoption of our newest technologies and improved pricing for glyphosate to be tempered by challenging global corn and soybean prices, even as demand for both continues to grow."

Monsanto's net income was $169 million, or $0.38 per share, during the quarter. This was up from $29 million, or $0.07 per share during the same quarter last year.

The company attributed its quarterly results to strong demand in South America for its soybeans. Sales of soybean seeds and traits rose 30% in South America in the first quarter of 2018, while corn seeds and traits saw a decline of 22% in the U.S. and South America. The acquisition of Monsanto by Germany's Bayer AG is projected to be completed in early 2018. Regulatory approval is still pending.

Monsanto Company (MON) shares ended the week at $118.60, up 1.3% for the week.

The Dow started the week of 1/2 at 24,809 and closed at 25,296 on 1/5. The S&P 500 started the week at 2,679 and closed at 2,743. The NASDAQ started the week at 6,929 and closed at 7,137.

Treasury Yields Rise
Strong economic data pushed U.S. Treasury yields higher this week. Treasury bonds experienced an uptick early in the week after five days of decline.

On Tuesday, the yield on the 10-year Treasury note closed higher at 2.46% on the first trading day of 2018 following the release of new economic data. The U.S. manufacturing purchasing managers' index rose to 55.1 for December 2017, reflecting the fastest expansion since March of 2015 in factory activity. The Institute for Supply Management released its manufacturing survey index on Wednesday, revealing growth in the industry with the December index at its highest level in three months at 59.7, beating market predictions of 58.1.

"It is quite uncommon for the ISM index to remain so firmly in expansion territory for such a long period of time," stated Wells Fargo analysts in a note. "The only other time in the past 40 years that the ISM came in at 58 or higher for this many consecutive months was a streak that lasted from November 2003 to August 2004."

On Wednesday, the benchmark 10-year Treasury yield slipped to 2.437% from its open of 2.471%. The yield fell ahead of the release of the Federal Open Market Committee's December meeting minutes, but remained steady after its release.

"Obviously the Fed is a little puzzled why inflation hasn't picked up," said Charlie Ripley, senior investment strategist for Allianz Investment Management. "They did talk about taking a look at alternative methods at looking at inflation ... It feels like the Fed is looking for reasons to raise rates."

On Thursday, Treasury yields gained, reaching a high of 2.486% in anticipation of the release of the December Department of Labor jobs report. However, following the report's release on Friday, Treasury yields dipped after the jobs numbers missed the mark in December. The jobs report revealed that only 148,000 jobs were added, compared to the 198,000 that economists predicted. Unemployment remained steady at 4.1% and average hourly earnings increased by 0.3% meeting expectations.

"I would say all in all, when you take a look at the two-month number, it's still a good jobs report," said Michael Materasso, senior vice president of Franklin Templeton's fixed income policy committee. "Keep in mind that December is a tough month in terms of getting the number right in terms of seasonality."

The 10-year Treasury note yield finished the week of 1/2 at 2.48%, while the 30-year Treasury note yield was 2.81%.

Mortgage Rates Slip
Freddie Mac released its latest Primary Mortgage Market Survey (PMMS) on Thursday, January 4. The report revealed the 15 and 30-year fixed mortgage rates were lower than last week's averages.

The 30-year fixed rate mortgage averaged 3.95% this week. This represents a decrease from last week when it averaged 3.99%. Last year at this time, the 30-year fixed rate mortgage averaged 4.20%.

This week, the 15-year fixed rate mortgage averaged 3.38%. This was lower than last week's average of 3.44%. The 15-year fixed rate mortgage averaged 3.44% one year ago.

"The 30-year fixed-rate mortgage fell 4 basis points from a week ago to 3.95% in the year's first survey," said Len Kiefer, deputy chief economist at Freddie Mac. "Despite increases in short-term interest rates, long-term interest rates remain subdued. The 30-year mortgage rate is down a quarter of a percentage point from where it was a year ago and the spread between the 30-year fixed and 5/1 adjustable rate mortgage is the lowest since 2009."

Based on published national averages, the money market account finished the week of 1/2 at 0.78%. The 1-year CD finished at 1.73%.

Published January 5, 2018
Previous Articles