Sunday December 8, 2019
Finances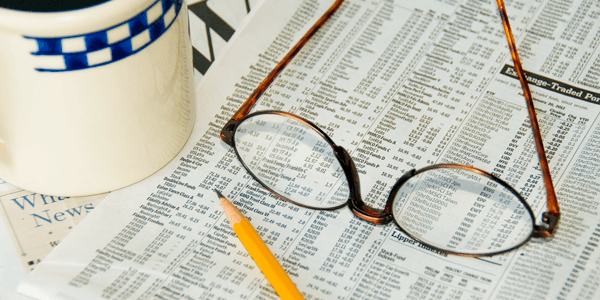 Cracker Barrel Serves Fresh Earnings
Cracker Barrel Old Country Store, Inc. (CBRL) released its earnings report for the first quarter on Tuesday, November 27. The company reported an increase in both earnings and profits for the quarter.

The company reported revenue of $733.5 million for the quarter. This was a 3.3% increase from revenue of $710.3 million during the same quarter last year.

"Our teams made progress on improving traffic through a heightened focus on the guest experience, our menu, our everyday value and the continued expansion of our off-premise business," said Cracker Barrel President and CEO Sandra B. Cochran. "We delivered positive comparable store sales in both restaurant and retail, and we improved upon our fourth quarter sales trend. I am encouraged by our start to the fiscal year, and we must continue to work hard to drive further traffic improvement."

Cracker Barrel posted net income of $47.2 million during the first quarter. During the same quarter last year, the company reported net income of $46.4 million.

Cracker Barrel operates locations that are part-restaurant, part-retail store throughout the country. While comparable restaurant traffic dropped 1.6% from the first quarter last year, the company reported a 1.4% uptick in comparable restaurant sales over last year. This was due to a 3% year-over-year increase in the average restaurant check. On the retail side, comparable sales increased by 4.3%.

Cracker Barrel Old Country Store, Inc. (CBRL) shares closed at $180.81, up 3.7% for the week.


Salesforce's Earnings Spark Stock Surge

Salesforce.com, Inc. (CRM) released its latest quarterly earnings on Tuesday, November 27. The company's stock prices soared after it reported a 26% increase in quarterly revenue.

The CRM platform giant reported revenue of $3.39 billion for the third quarter, up from $2.70 billion at this time last year. This beat analysts' projected revenue of $3.37 billion.

"Given the strength of this quarter's results and the incredible customer demand we are seeing, we are again raising our FY19 revenue guidance and initiating our full year fiscal 2020 revenue guidance at $16 billion at the high end of the range," said Keith Block, co-CEO of Salesforce. "Companies across every industry, in every geography have a mandate to digitally transform their businesses and are turning to Salesforce as a strategic partner."

Salesforce reported quarterly net income of $105 million, down slightly from $107 million last year. On an earnings per share basis, the company reported $0.13 per share, down from $0.14 during this time last year.

Shares of Salesforce stock rose 10% following the company's earnings release. For the year, Salesforce has seen a 25% increase in share prices. Looking forward, the company expects fourth quarter revenue between $3.55 billion and $3.56 billion. The company forecasts earnings between $0.54 and $0.55 per share.

Salesforce.com, Inc. (CRM) shares ended the week at $142.84, up 14.7% for the week.


Smucker's Profits Fall Short

The J. M. Smucker Company (SJM) released its second quarter earnings report on Wednesday, November 28. The company posted increased revenue but lower profits year-over-year.

The company posted revenue of $2.0 billion for the quarter. This is up 5% from $1.9 billion during the same quarter last year.

"Our net sales increase was supported by the positive contribution from the acquired Rachael Ray Nutrish brand," noted Mark Smucker, Chief Executive Officer. "We also realized strong sales gains across many of our growth brands, including Smucker's Uncrustables, Nature's Recipe and Café Bustelo."

Smucker's net income for the quarter was $188.5 million, or $1.66 per share. This is down from $194.6 million, or $1.71 per share during the prior year's quarter.

The J. M. Smucker Company, known for its namesake jams and jellies, divides its brands across several business segments. The company's U.S. Retail Consumer Foods segment saw a 12% decrease in sales for the quarter but a 3% rise in profit. The U.S. Retail Coffee produced a 15% growth in profit despite a 1% drop in sales. Smucker's Pet Foods segment increased sales by 32% but only posted a 1% profit increase.

The J. M. Smucker Company (SJM) shares ended the week at $104.50, down 5.2% for the week.

The Dow started the week at 24,364 and closed at 25,538 on 11/30. The S&P 500 started the week at 2,650 and closed at 2,760. The NASDAQ started the week at 7,027 and closed at 7,331.
Yields Fall Following Release of Fed Meeting Minutes
Yields on U.S. Treasuries dipped toward the end of the week following comments by Fed Chair Jerome Powell and the release of the latest meeting minutes from the Federal Open Market Committee (FOMC).The Fed's message fueled speculation regarding future rate hikes.

During a prepared speech at the Economic Club of New York on Wednesday, Federal Reserve Chairman Jerome Powell commented on the Fed's process of gradually raising interest rates following nearly a decade of near-zero rates. Powell indicated that the federal funds rate may be close to reaching its target.

"Interest rates are still low by historical standards, and they remain just below the broad range of estimates of the level that would be neutral for the economy--that is, neither speeding up nor slowing down growth," said Chairman Powell. "My FOMC colleagues and I, as well as many private-sector economists, are forecasting continued solid growth, low unemployment and inflation near 2%."

The benchmark 10-year Treasury note opened the week at 3.053% and rose to a high of 3.077% before dropping to 3.002% during trading on Thursday. The 30-year Treasury bond began the week at 3.306% and fell to a low of 3.288% on Thursday.

On Thursday, the Fed released the minutes from its November 7-8 FOMC meeting. The minutes indicate that the Fed is still on track for a rate hike in December, but also imply that Fed may be hesitant to implement further rate hikes in the near future. According to the minutes, "A couple of participants noted that the federal funds rate might currently be near its neutral level and that further increases in the federal funds rate could unduly slow the expansion of economic activity and put downward pressure on inflation and inflation expectations."

The 10-year Treasury note yield closed at 3.01% on 11/30 while the 30-year Treasury bond yield was 3.31%.
Mortgage Rates Show Little Movement
Freddie Mac released its latest Primary Mortgage Market Survey on Thursday, November 29. The report showed interest rates remaining relatively unchanged from last week.

The 30-year fixed rate mortgage averaged 4.81% this week, unchanged from last week. Last year at this time, the 30-year fixed rate mortgage averaged 3.90%.

This week the 15-year fixed rate mortgage averaged 4.25%, up from 4.24% last week. During the same time last year, the 15-year fixed rate mortgage averaged 3.30%.

"Mortgage rates stabilized the last couple of months as interest rate sensitive sectors such as new auto and home sales have clearly softened the outlook for the economy," said Freddie Mac Chief Economist Sam Khater. "Homebuyers pounced on the stability in rates as purchase mortgage applications increased, which indicates that despite higher mortgage rates this year there are buyers on the fence waiting for the right time to buy."

Based on published national averages, the money market account closed at 1.22% on 11/30. The one-year CD finished at 2.57%.
Published November 30, 2018
Previous Articles
Target's Earnings Miss the Mark