Saturday December 14, 2019
Finances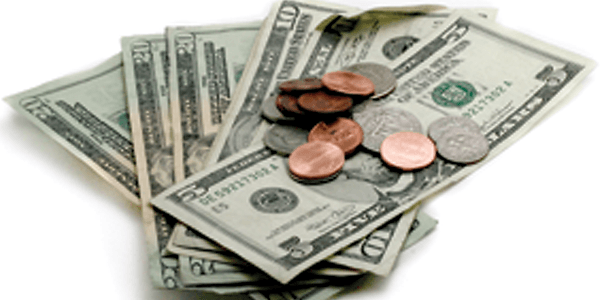 General Mills Shares Rise
General Mills Inc. (GIS) released its quarterly earnings report on Wednesday, December 19. The company topped earnings estimates for the quarter, causing shares to rise more than 6% after the report's release.

General Mills reported quarterly revenue of $4.41 billion. This is up from last year's second quarter revenue of $4.20 billion but below the $4.51 billion that Wall Street predicted.

"I'm pleased that our results through six months keep us on track to deliver our full-year targets," said General Mills CEO Jeff Harmening. "Our cost and capital discipline has driven profit growth ahead of our expectations in the first half. Our job to do in the second half is to accelerate our sales growth while maintaining that same discipline."

The company announced earnings of $343.4 million for the quarter, which was down from earnings of $430.5 million one year ago. On an adjusted earnings per share basis, the company reported earnings of $0.85 per share, which was more than the $0.81 per share that analysts predicted.

On Wednesday, the maker of Cheerios, Yoplait, Haagen-Dazs and Progresso soup confirmed its full-year earnings guidance, thanks to cost-cutting efforts that improved the company's margins in the first half of the fiscal year. Along with increasing prices and cutting costs, General Mills' earnings were boosted by sales from its most recent acquisition, Blue Buffalo pet food. On Wednesday, General Mills announced that year-to-date sales of the pet food brand are up 9%.

General Mills Inc. (GIS) shares closed at $38.79, up 3.6% for the week.


Oracle Beats Earnings Estimates

Oracle Corporation (ORCL) reported quarterly earnings on Monday, December 17. The tech company reported better-than-expected revenue and earnings in the second quarter.

Oracle announced revenue of $9.56 billion for the quarter. This was down from revenue of $9.59 billion reported in the same quarter last year but was above the $9.52 billion in revenue that Wall Street expected.

"In Q2, non-GAAP earnings per share grew 19% in constant currency," said Oracle CEO Safra Catz. "In addition to our strong EPS growth, free cash flow grew 10% to $13.8 billion over the previous twelve months. I am confident that we will continue to record strong EPS and free cash flow growth during the second half of this fiscal year."

The company reported earnings of $2.33 billion for the quarter, up from $2.21 billion one year ago. On an adjusted earnings per share basis, the company posted earnings of $0.80 per share, which was above analysts' estimates of $0.78 per share.

Oracle develops, manufactures, markets, sells, hosts and supports database software, cloud infrastructure, hardware products and services. In the second quarter, revenue from Oracle's cloud services and license support reached $6.64 billion, up from $6.45 billion one year ago. The company's cloud license and on-premise license business brought in revenue of $1.22 billion, falling short of last year's second quarter revenue of $1.33 billion.

Oracle Corporation (ORCL) shares closed at $43.98, down 5.3% for the week.


FedEx's Shares Fall

FedEx Corp. (FDX) announced quarterly earnings on Tuesday, December 18. The company lowered its earning guidance causing shares to fall 6% following the report's release.

Revenue for the second quarter reached $17.8 billion. This was up from revenue of $16.3 billion reported during the same quarter last year and was mostly in-line with analysts' expectations.

"FedEx is in the midst of another record-setting holiday season, and we salute our more than 450,000 team members worldwide for delivering outstanding customer service," said FedEx CEO Frederick W. Smith. "While the U.S. economy remains solid, our international business weakened during the quarter, especially in Europe. We are taking action to mitigate the impact of this trend through new cost-reduction initiatives."

FedEx reported quarterly net earnings of $935 million, which exceeded last year's second quarter earnings of $775 million. On an adjusted earnings per share basis, the company posted earnings of $4.03 per share, surpassing the $3.94 per share that analysts predicted.

The company's earnings were impacted by lower-than-expected international revenue, particularly in Europe and Asia. As a result, on Tuesday, FedEx announced a plan to cut costs by introducing a voluntary buyout program for employees, limiting hiring efforts and reducing discretionary spending. The company also lowered its earnings guidance for the year. FedEx now expects to earn between $15.50 and $16.60 per share, down from previous earnings guidance of $17.20 to $17.80 per share.

FedEx Corp. (FDX) shares closed at $157.98, down 13.7% for the week.

The Dow started the week at 23,987 and closed at 22,445 on 12/21. The S&P 500 started the week at 2,591 and closed at 2,417. The NASDAQ started the week at 6,886 and closed at 6,333.
Treasury Yields Dip After Fed Decision
Treasury yields rose on Friday in anticipation of a looming U.S. government shut-down. Friday's rise reversed a downward trend in yields following the Federal Reserve's decision to raise interest rates.

The Federal Open Market Committee (FOMC) held its latest meeting on Tuesday and Wednesday. As widely anticipated, the FOMC announced another interest rate increase. The FOMC voted to increase the federal funds rate to a target range between 2.25% and 2.50%, marking its fourth increase this year.

"Consistent with its statutory mandate, the Committee seeks to foster maximum employment and price stability," said the FOMC's statement. "The Committee judges that some further gradual increases in the target range for the federal funds rate will be consistent with sustained expansion of economic activity, strong labor market conditions, and inflation near the Committee's symmetric 2% objective over the medium term."

Yields were buoyed late in the week as talk of a government shut-down intensified. Speaker Paul Ryan announced on Thursday that President Trump declined to sign temporary funding legislation to keep the government funded until February 8. The deadline to pass legislation to fund the government is midnight on Friday.

The benchmark 10-year Treasury note rose to 2.79% during trading on Friday after reaching a low of 2.75% on Wednesday. Likewise, the 30-year Treasury bond dipped to 3.02% on Friday after dropping to 2.97% on Wednesday.

"What kind of year will 2019 be?" asked Fed Chair, Jerome Powell. "We know that the economy may not be as kind to our forecasts next year as it was this year. History attests that unforeseen events as the year unfolds may buffet the economy and call for more than a slight change from policy projections released today."

The 10-year Treasury note yield closed at 2.79% on 12/21, while the 30-year Treasury bond yield was 3.01%.
Mortgage Rates Continue Downward Trend
Freddie Mac released its latest Primary Mortgage Market Survey on Thursday, December 20. The report showed that rates dipped slightly this week.

This week, the yield on the 30-year fixed-rate mortgage averaged 4.62%, down from last week's average of 4.63%. At this time last year, the 30-year fixed rate mortgage averaged 3.94%.

The 15-year fixed-rate mortgage averaged 4.07% this week, unchanged from last week. Last year at this time, the 15-year fixed-rate mortgage averaged 3.38%.

"The response to the recent decline in mortgage rates is already being felt in the housing market," said Freddie Mac Chief Economist Sam Khater. "After declining for six consecutive months, existing home sales finally rose in October and November and are essentially at the same level as during the summer months."

Based on published national averages, the money market account closed at 1.22% on 12/21. The one-year CD finished at 2.57%.
Published December 21, 2018
Previous Articles
Hewlett Packard Enterprise Reports Earnings
Cracker Barrel Serves Fresh Earnings