Saturday December 14, 2019
Finances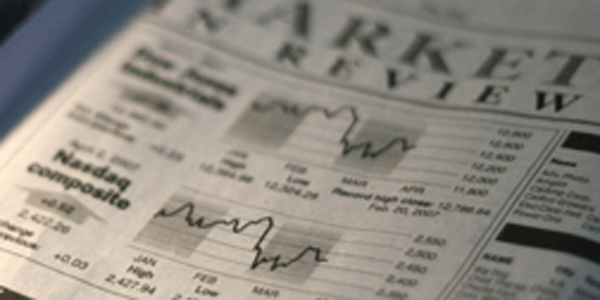 Walgreens Reports Earnings
Walgreens Boots Alliance, Inc. (WBA) released its latest earnings report on Thursday, December 20. The drug store chain reported increases in both revenue and profits.

The company revealed sales of $33.8 billion for the quarter. This was a 9.9% increase from sales of $30.7 billion during the same quarter last year.

"We are pleased to have delivered double digit percentage growth in earnings per share in the first quarter, including solid results in the U.S.," said Stefano Pessina, Executive Vice Chairman and CEO of Walgreens. "We continue to focus on and invest in transforming our business."

Walgreens posted quarterly net earnings of $1.12 billion, or $1.18 per share. This is up from earnings of $821 million, or $0.82 per share during the same time last year.

In early December, Walgreens announced the expansion of its partnership with The Kroger Co. Kroger's "Home Chef Express Meal Kits" will soon be sold at select Walgreens locations in the greater Chicago area. Earlier in the year, the companies kicked off their partnership, offering products in 13 stores near Cincinnati.

Walgreens Boots Alliance, Inc. (WBA) shares closed at $68.05, up 1.6% for the week.


Tax Savings Drive CarMax Earnings Beat

CarMax, Inc. (KMX) reported third quarter earnings on Friday, December 21. The company beat earnings expectations but missed on revenue.

Net sales and operating revenues for the quarter totaled $4.30 billion, a 4.6% increase from net sales of $4.11 billion at this time last year. The company's net sales fell short of analysts' expected $4.32 billion

"We are pleased to report solid growth in both pretax earnings and earnings per share, despite having soft comparable store used unit sales this quarter," said CarMax President and CEO Bill Nash. "This is a testament to the strength of our diversified business model."

The company posted net earnings of $190.31 million, up 27.9% from the prior year's quarter. On an earnings per share basis, the company reported earnings of $1.09, up from $0.81.

CarMax attributed much of its increase in net earnings to tax savings generated by the Tax Cuts and Jobs Act (TCJA) of 2017. The TCJA reduced the company's effective tax rate from 33.9% to 23.2%. These tax savings helped offset the effects of declining comparable store sales. While the company's total used vehicle sales were up 2.3% for the quarter, comparable sales decreased 1.2%.

CarMax, Inc. (KMX) shares ended the week at $62.51, up 5.4% for the week.


Darden Reports Strong Earnings

Darden Restaurants, Inc. (DRI) reported its latest quarterly earnings on Tuesday, December 18. The parent company of Olive Garden, LongHorn Steakhouse and Cheddar's Scratch Kitchen reported increased sales and profits.

Net sales for the quarter totaled $1.97 billion. This was up 4.9% from net sales of $1.88 billion during the same quarter last year.

"We had another quarter of strong and steady performance by continuing to focus on being brilliant with the basics in our restaurants," said Darden CEO Gene Lee. "We continued to grow market share profitably by strengthening and leveraging our competitive advantages, and our brands are making the appropriate investments while managing costs effectively."

The company posted net earnings of $115.6 million. This was an increase from $84.7 million in net earnings during the same quarter last year.

The restaurant company reported strong sales for many of its popular business segments. Olive Garden reported increased same-restaurant sales of 3.5% while LongHorn Steakhouse and The Capital Grille reported 2.9% and 3.7% increases respectively. Strong growth in these segments more than offset the 4.0% decrease for Cheddar's Scratch Kitchen and 1.1% drop in sales for both Yard House and Bahama Breeze.

Darden Restaurants, Inc. (DRI) shares ended the week at $98.37, virtually unchanged for the week.

The Dow started the week at 22,317 and closed at 23,062 on 12/28. The S&P 500 started the week at 2,401 and closed at 2,486. The NASDAQ started the week at 6,278 and closed at 6,585.
Treasury Yields Fluctuate Amid Market Volatility
Yields on U.S. Treasury bonds rose slightly on Friday following a turbulent week for markets. The holiday-shortened trading week featured sharp swings in the stock markets and lower-than-expected home sales.

The Dow Jones Industrial Average fell more than 500 points on Monday, closing at 21,792.20. When trading picked up on Wednesday following the Christmas holiday, the Dow rebounded, gaining more than 1,000 points for the day. The NASDAQ and S&P 500 each saw similar gains on Wednesday, increasing 5.8% and 5% respectively.

The benchmark 10-year Treasury note opened the week at 2.799% and fell to 2.729% on Thursday before rising slightly to 2.733% during trading on Friday. The 30-year Treasury bond began the week at 3.038%, dipped to 2.991% and returned to 3.039% during trading on Friday.

"We're in the year-end period where there are a lot of folks that have stepped away from the market and therefore some significant changes in buy or sells have a more profound impact on the market," said Smith Capital Investors founder Gibson Smith. "There's another big component: A lot of focus-driven issues are being driven to a head. Some of it is on trade, some of it on the government shutdown, the Federal Reserve versus Donald Trump, they are all coming to a head at a time when there is a lot of illiquidity in the market."

On Friday, the National Association of Realtors (NAR) released its monthly Pending Home Sales Index report. The report indicated that pending home sales dropped 0.7% in November. The decline came as a surprise, as analysts were expecting a 0.7% increase in pending home sales for the month.

"The latest decline in contract signings implies more short-term pullback in the housing sector and does not yet capture the impact of recent favorable conditions of mortgage rates," said Lawrence Yun, Chief Economist with NAR.

The 10-year Treasury note yield closed at 2.74% on 12/28, while the 30-year Treasury bond yield was 3.04%.
Mortgage Rates Down Again
Freddie Mac released its latest Primary Mortgage Market Survey on Thursday, December 27. The report showed interest rates continuing to fall as the year comes to a close.

This week, the 30-year fixed rate mortgage averaged 4.55%, down from 4.62% last week. At this time last year, the 30-year fixed rate mortgage averaged 3.99%.

The 15-year fixed rate mortgage averaged 4.01% this week, down from 4.07% the week prior. During the same period last year, the 15-year fixed rate mortgage averaged 3.44%.

"Rates continued their two-month slide and are currently hovering around the same level as the early summer, which was before the deterioration in home sales," said Sam Khater, Chief Economist at Freddie Mac. "The negative headlines around the financial markets are concerning but the economy remains healthy, so the drop in mortgage rates should stem or even reverse the slide in home sales that occurred during the second half of 2018."

Based on published national averages, the money market account closed at 1.22% on 12/28. The one-year CD finished at 2.57%.

Published December 28, 2018
Previous Articles
Hewlett Packard Enterprise Reports Earnings
Cracker Barrel Serves Fresh Earnings